The commercial semi-automatic potato chips line with preferential prices is the best choice of most small and medium-sized potato chips producers. Many customers in Turkey, Uzbekistan, Malaysia, Qatar, Egypt, Algeria, Russia, and other countries have ordered the small potato chips plants. The commonly sold semi-automatic potato chips lines' capacity is 50kg/h, 100kg/h, 150kg/h, 200kg/h and 300kg/h.
Semi-automatic potato chips line's machine list
| | |
| --- | --- |
| NO. | Machine name |
| 1 | Electric washing and peeling machine |
| 2 | Wave and flat potato chips cutter |
| 3 | Blanching machine |
| 4 | De-water machine |
| 5 | Frying machine |
| 6 | De-oil machine |
| 7 | Seasoning machine |
| 8 | Potato chips packaging machine |
Processing flow of potato chips with the potato chips line
In fact, the production process of potato chips and fries is very similar, and part of the equipment used is the same. Such as cleaning peeling machine, cutting machine, bleaching machine, dewatering machine, frying machine, deoiling machine, seasoning machine, and packaging machine.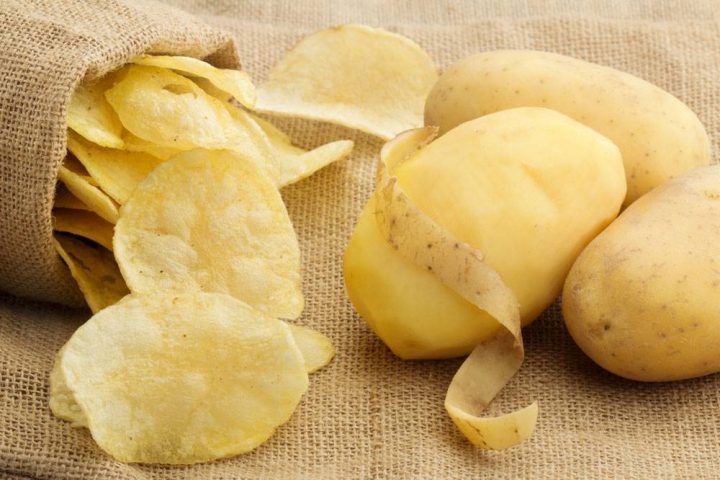 The production process of the semi-automatic potato chip processing line is 1. Potato cleaning and peeling; 2. Potato slicing(wavy or flat); 3. Potato chips blanching; 4. Dewatering; 5. Deep-frying of potato chips; 6.Deoiling; 7. Potato chips seasoning; 8. Potato chips packaging.
Small potato chips processing line details
Washing and peeling
The purpose of potato cleaning and peeling is mainly to keep the potatoes clean and hygienic. Before washing potatoes, it is best to separate out bad potatoes and stones and other impurities.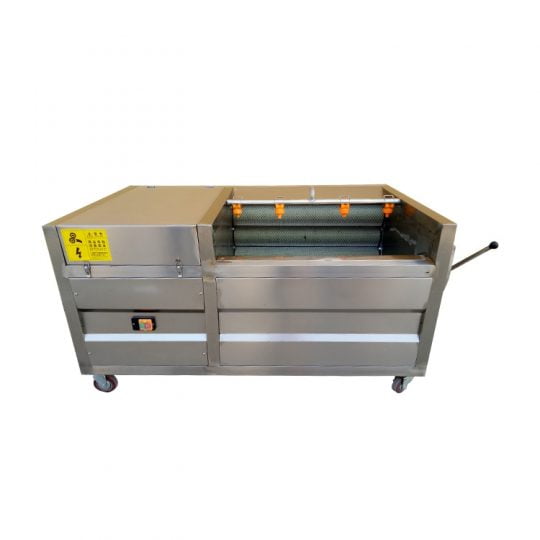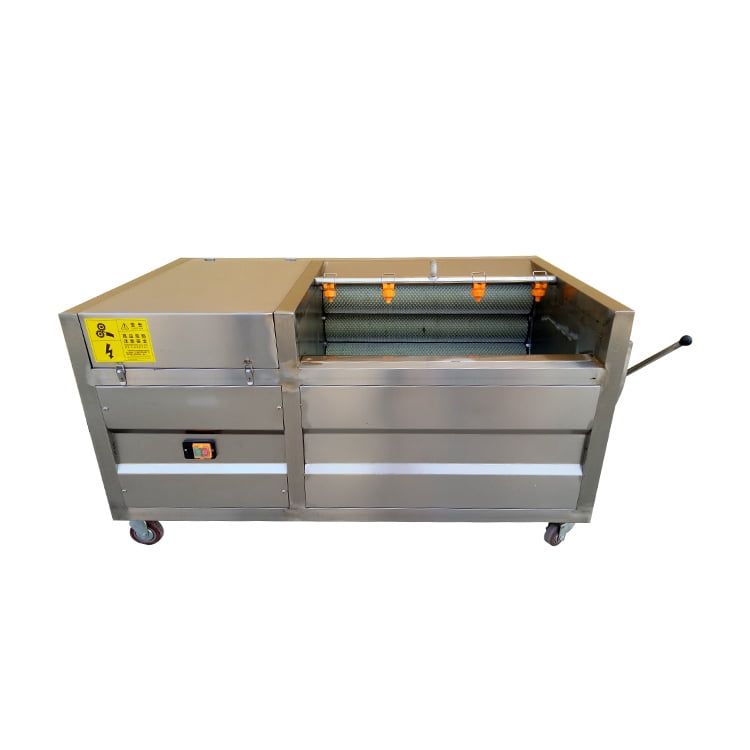 wavy or flat potato chips cutting
There are two types of equipment for potato slicing: down-press slicing machine and multi-function slicing machine. The down-press type slicer can cut the potatoes into slices of different thicknesses with high efficiency. And the multi-functional potato slicer is more practical, which can cut the potatoes into wavy slices and flat slices by switching different cutters.
Chips blanching
Potato chips blanching process can not only quickly remove excess potato starch, but also protect the original color of potatoes. The blanching temperature is 80 ℃ -100 ℃, and the time is about 1-2 minutes.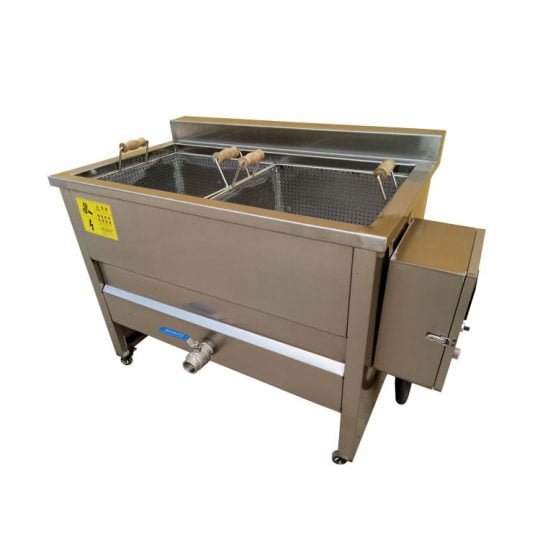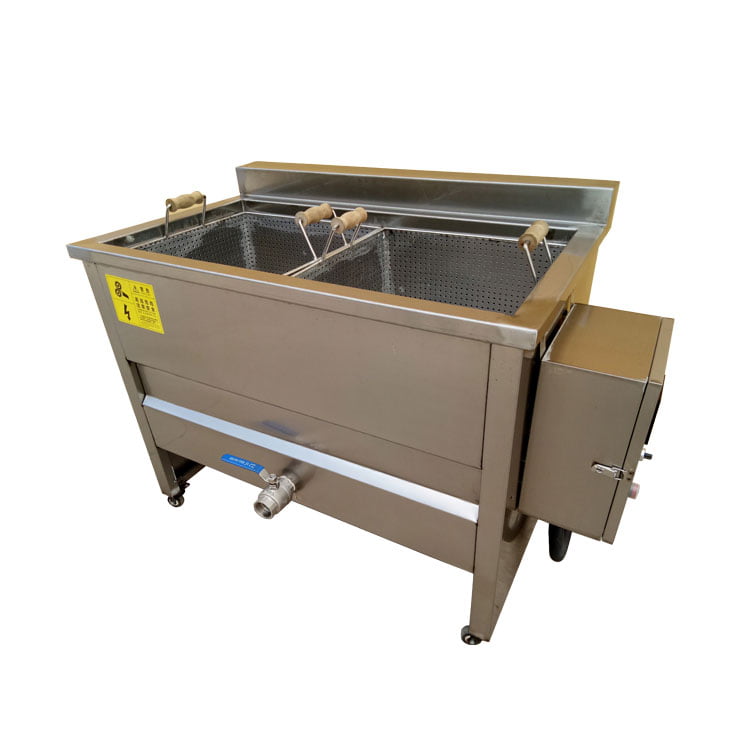 Dewatering of blanched chips
The potato chips after dewatering will not cause splash of oil droplets during frying, which can ensure the safety of production. It also saves frying time. The dewatering time is about 2 minutes.
Potato chips frying
The frying time of potato chips is generally 5 minutes, and the frying temperature is between 160 ° C and 180 ° C. The heating method of potato chip fryer can choose electric heating and gas heating.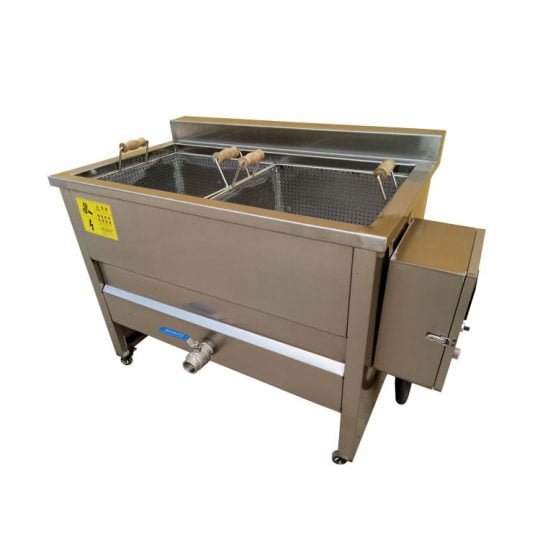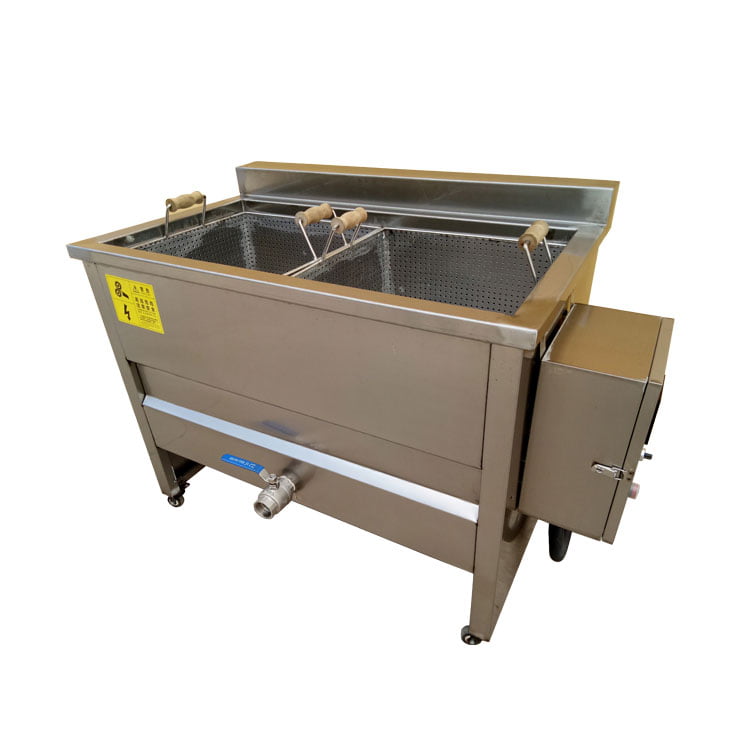 Fried potato chips deoiling
The automatic deoiling machine can quickly remove the excess oil on the surface of fried potato chips, making the potato chips taste better and more beneficial to human health.
Chips seasoning
Using this electric seasoning machine can make the taste of fried potato chips more abundant. Customers can prepare a variety of different seasonings, and then use this machine for rapid and uniform mixing.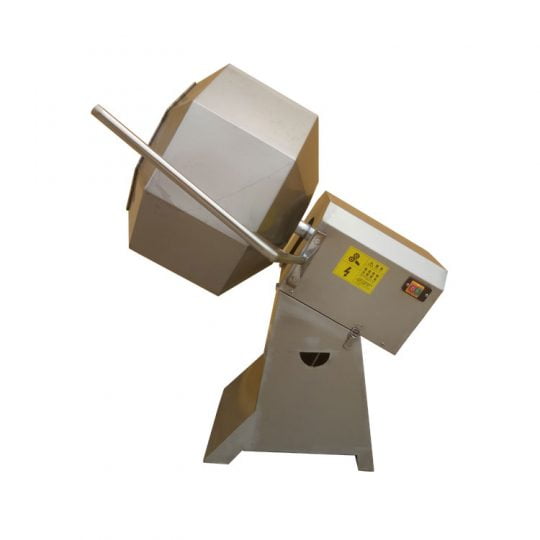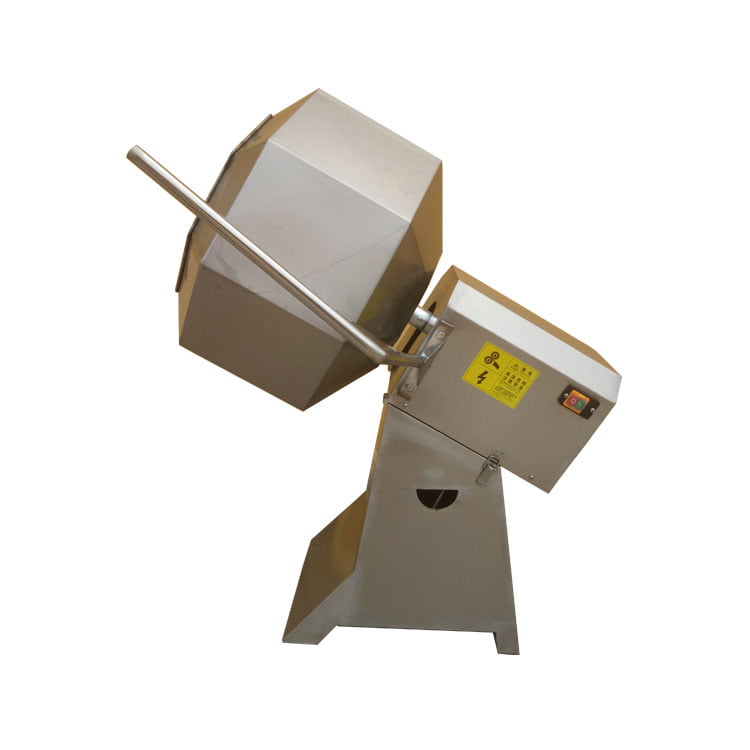 Potato chips packaging
The last step of the small-scale potato chips processing line is to pack the potato chips into bags. This vacuum packaging machine has the function of nitrogen filling so that can reduce the damage rate when packaging potato chips.
FAQ about the semi-automatic potato chip plant
Q: What material is your potato chip production equipment made of?
A: Our entire equipment is made of high quality 304 stainless steel. And we support customers to come to our factory to inspect the goods in person.
Q: How long does it take for dewatering and deoiling?
A: It's about 2 minutes.
Q: Can the temperature of the blanching machine and the frying machine be adjusted?
A: Yes, of course. Their temperature can be set or adjusted uniformly on the electric control cabinet.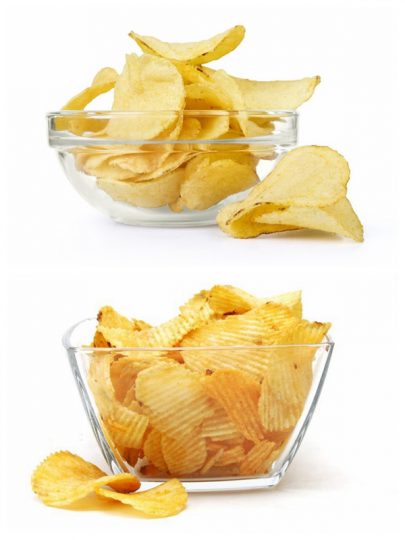 Q: How many finished products can be produced from 1kg of potatoes?
A: Depending on the customer's raw material type and freshness, as well as the worker's operating method and other factors, the specific production situation will be different. In general, 1 kg of potatoes can produce about 0.6-0.7 kg of frozen French fries or 0.3 kg of potato chips.
Q: How many kilograms can be cleaned per batch when the potato cleaning machine in the potato chip production line is working? How long does it usually take?
A: Different models of this washing machine have different output, and the amount of each batch is also different. The washing machine with a processing capacity of 200kg/h can put about 40kg in each batch. The cleaning of fresh potatoes takes about 1-2 minutes, and the potatoes stored for a long time takes about 5-6 minutes.