Fully-automatic potato chips production line is the good choice of the medium and large potato chips processing plants. Based on the semi-automatic potato chip line, this potato chips making plant replaces manual labor with automatic transporting equipment at key links, thus ensuring product hygiene and improving production efficiency.
Machine catalog of automatic potato chip production line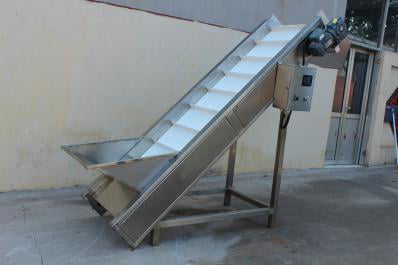 Hoist conveyor for automatic potatoes transporting in automatic chips lines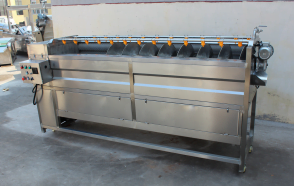 Electric potato washing and peeling machine with a inner screw for pushing forward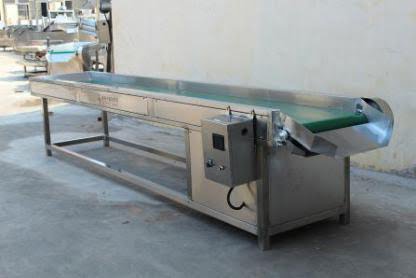 Picking line(table) is set for labor picking of the bad or damaged potatoes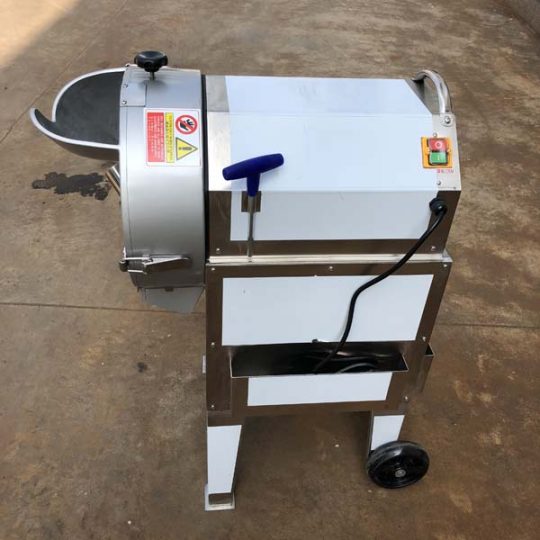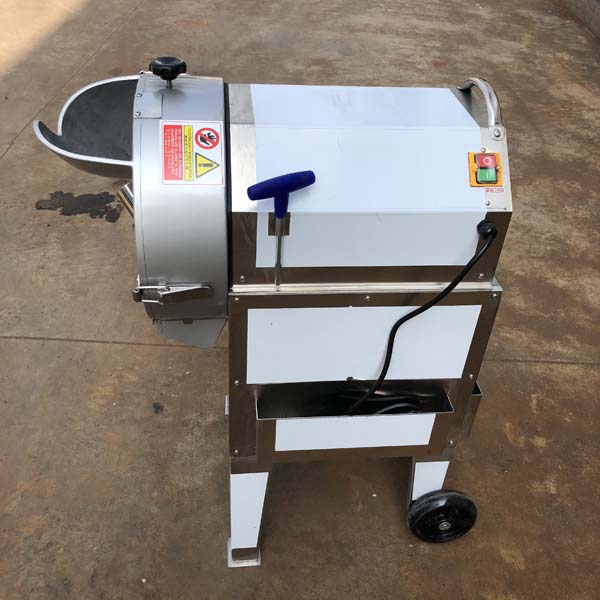 Automatic potato cutter machine for making wavy and flat potato slices efficiently(can be different types)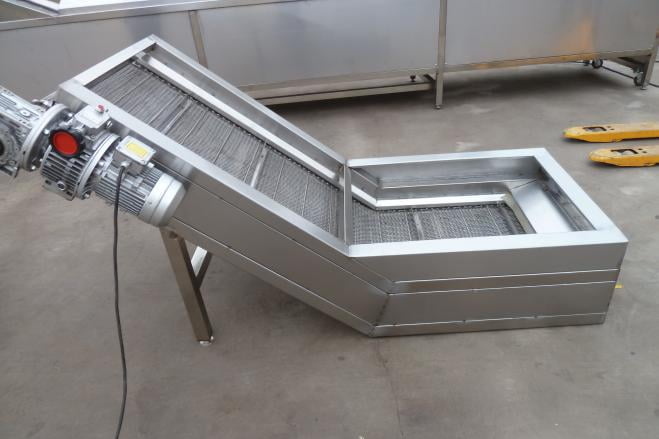 The second hoist conveyor for deliverying of the fresh potato slices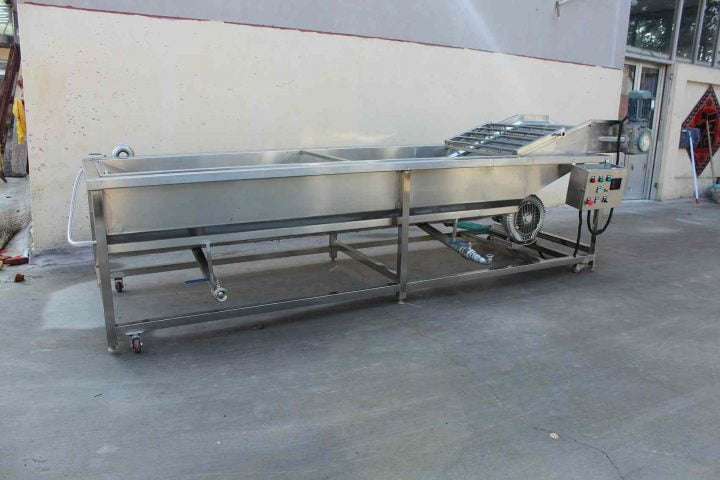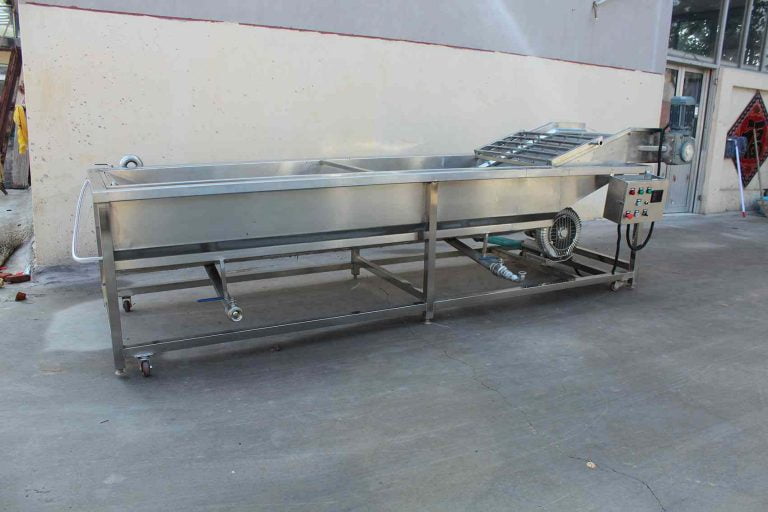 Fast rinsing machine for removing excess potato starch of the cut potato slice surface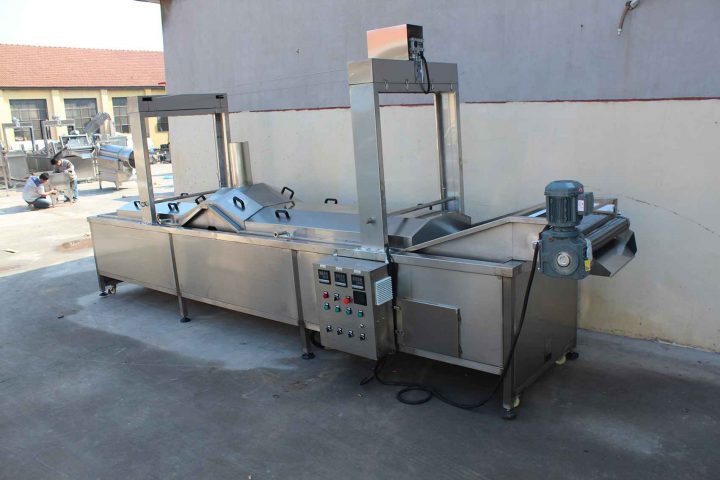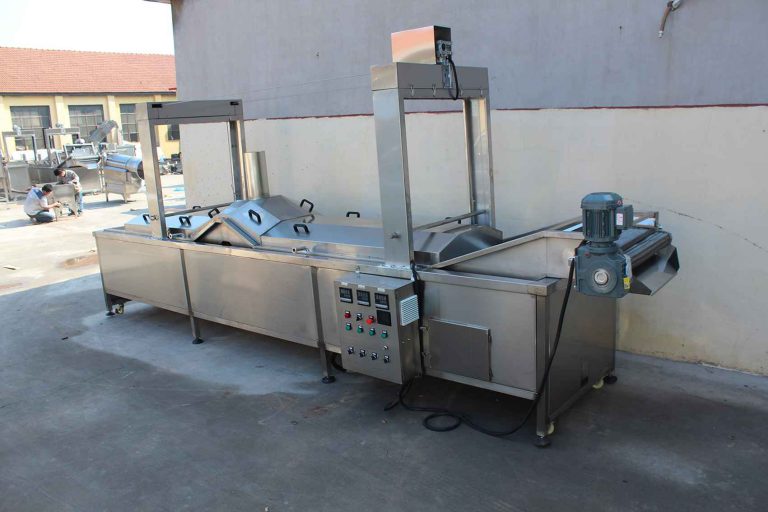 Continuous blanching machine for potato chips' color and taste protecting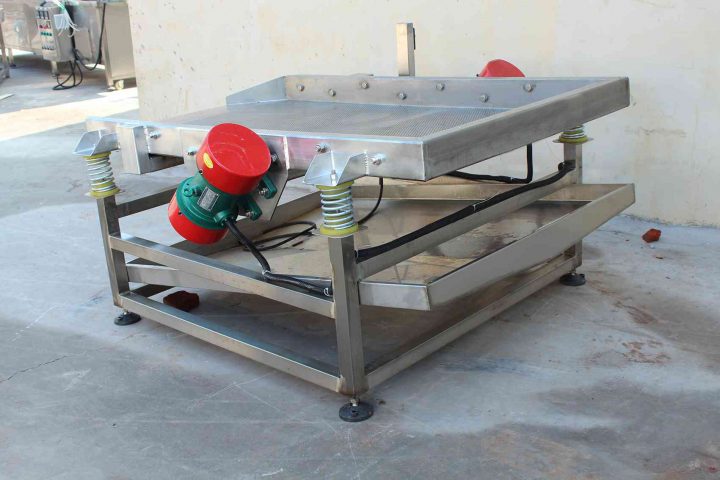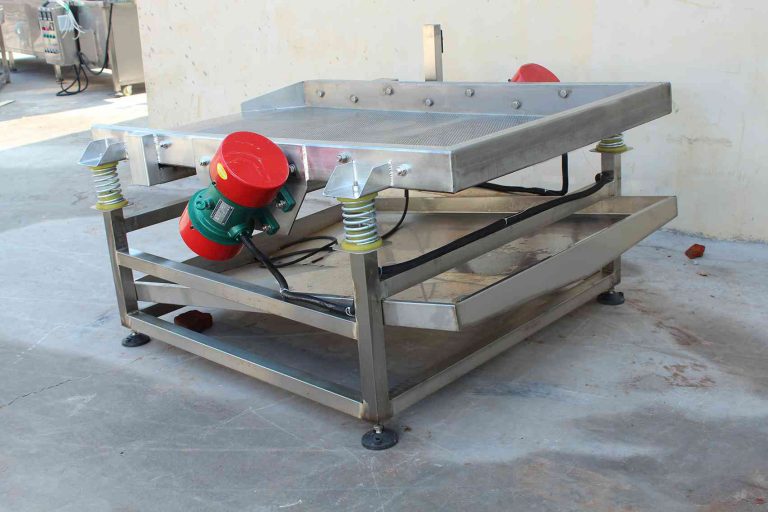 Vibration device for fast dewatering of potato chips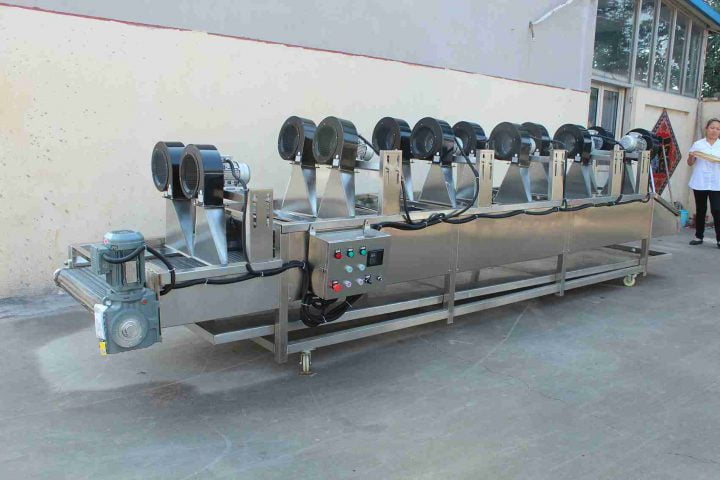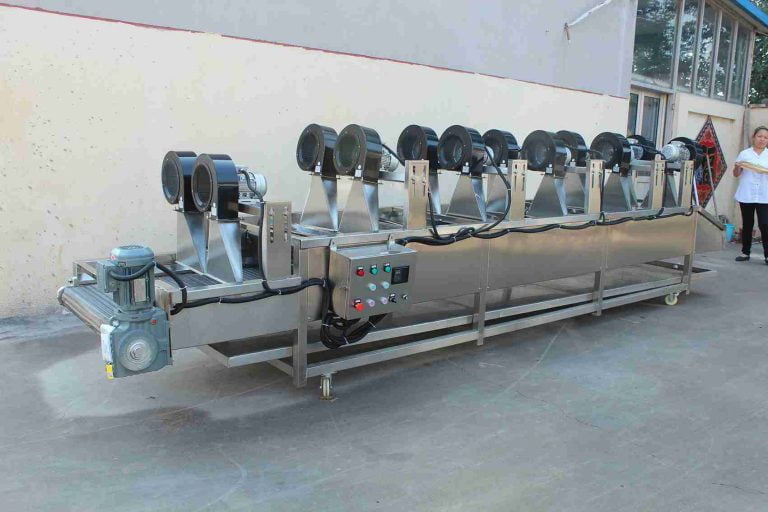 Air-cooling machine for better drying effect of potato chips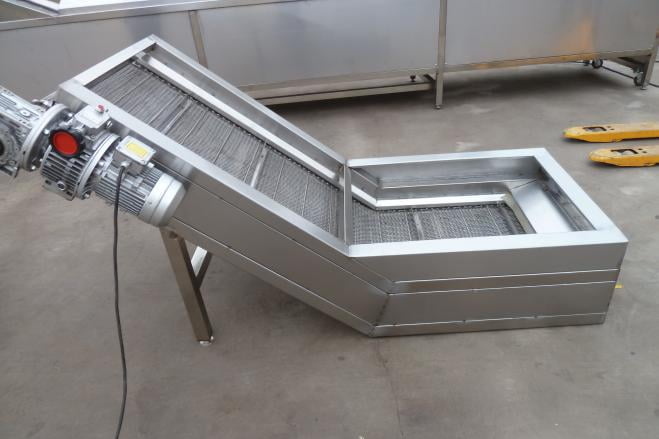 The third automatic conveyor for lifting potato slices into the fryer machine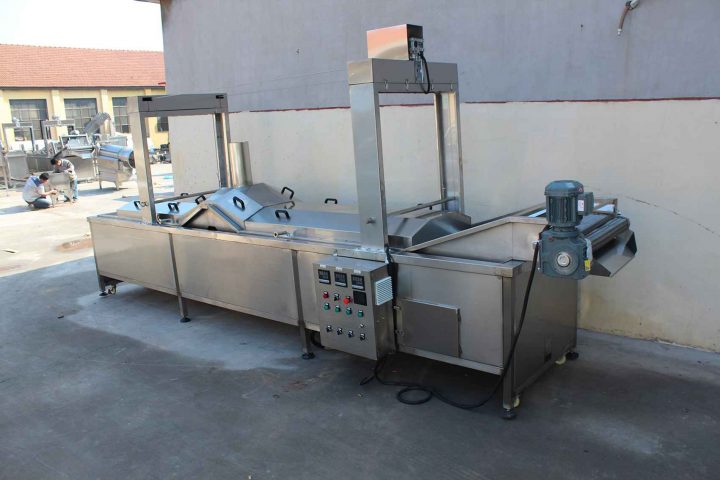 Large chips fryer for deep frying of potato chips with gas-heating or electric-heating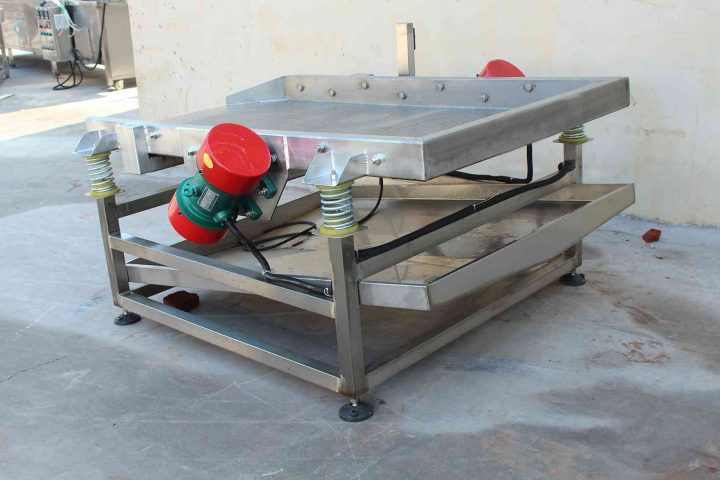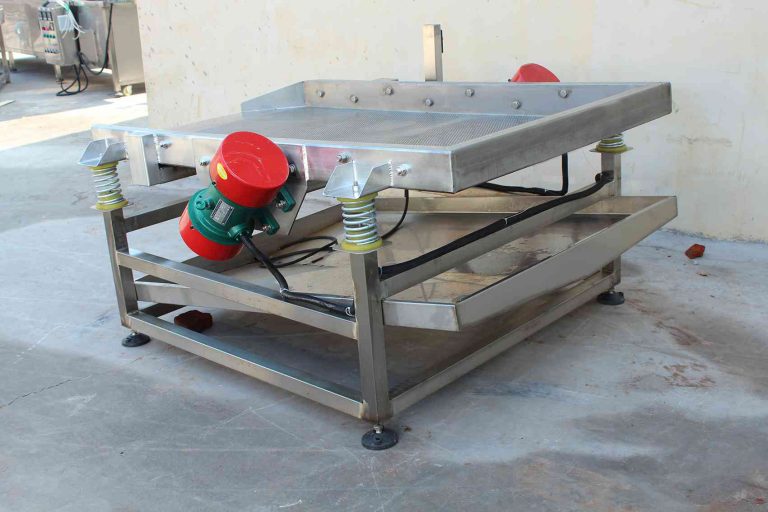 Electric deoiling machine for removing oil droplets through continuous vibration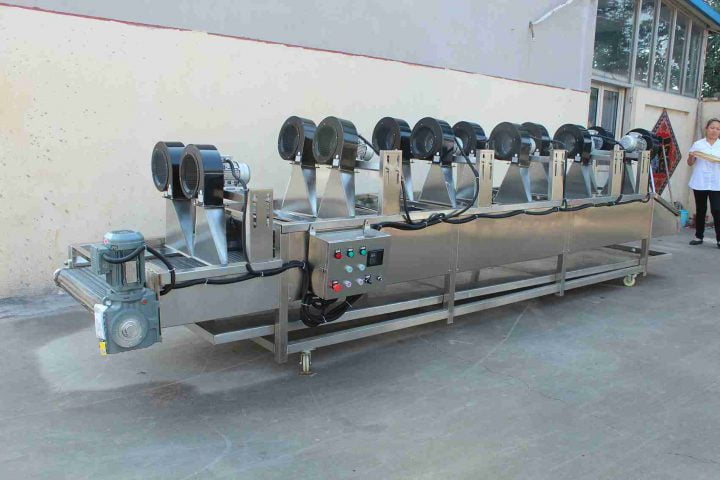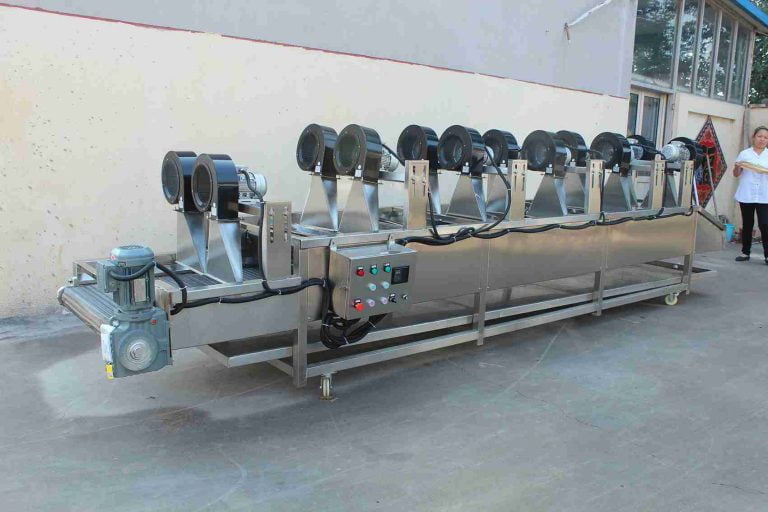 Another air cooler for lowering the temperature of the fried potato chips quickly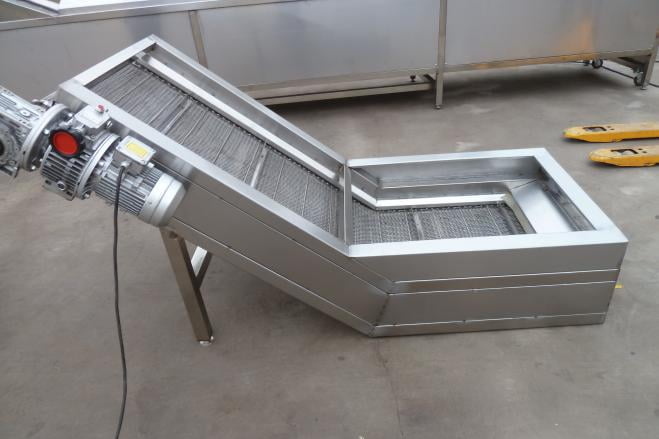 The fourth hoist conveyor is mainly used to transport the potato chips to the automatic seasoning machine for mixing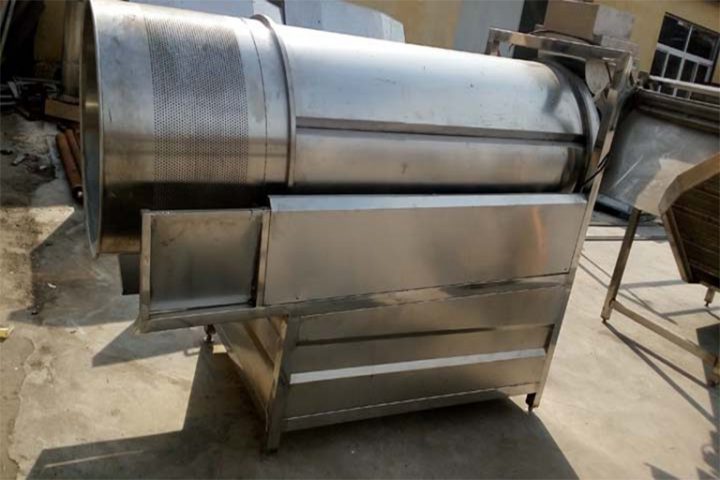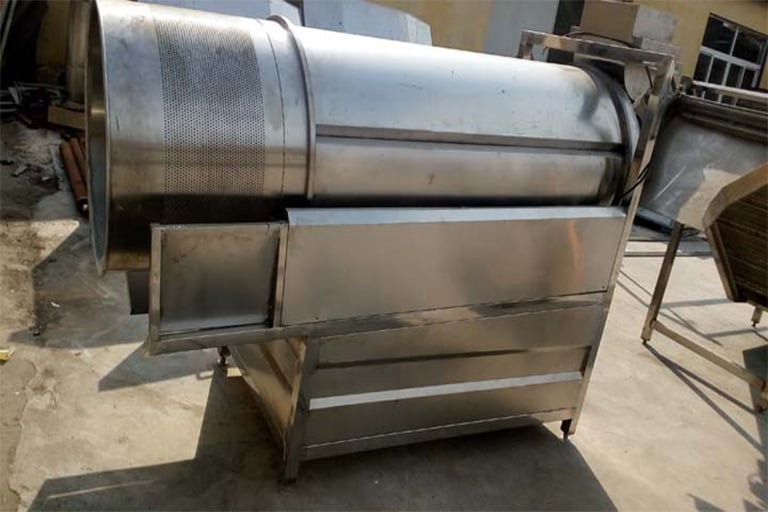 Rotary seasoning machine with automatic weighing and timing discharging of the seasonings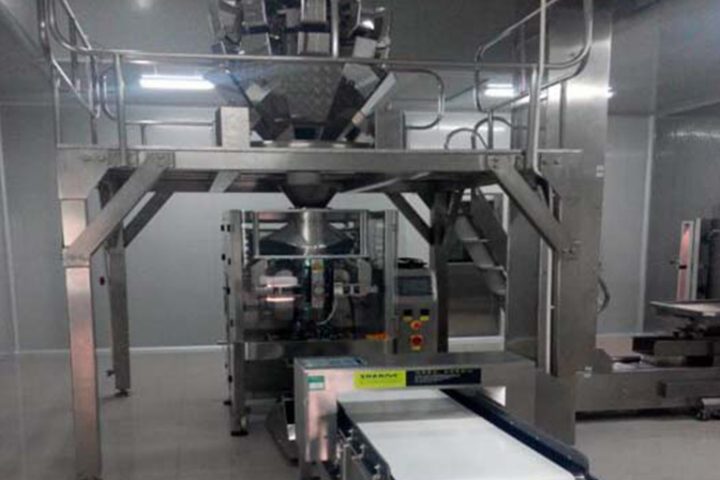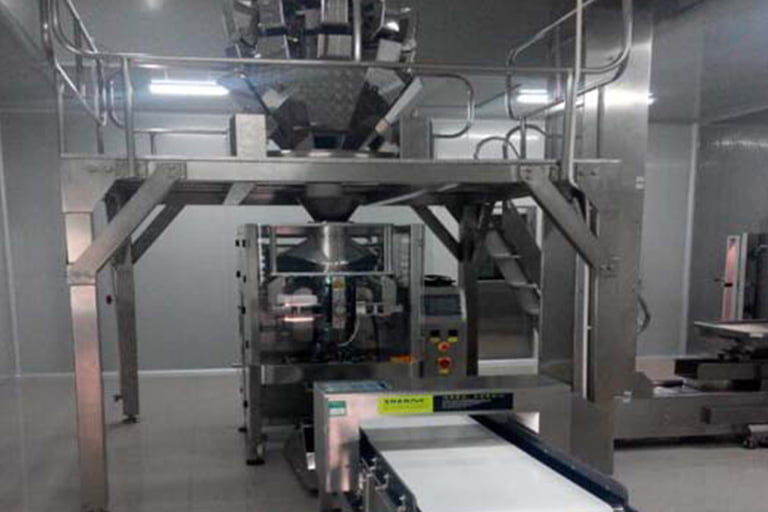 Potato chips packaging machine with low break rate and high packaging speed
Output of the full automatic potato chips line we can offer
20-50kg/h, 50-100kg/h, 150kg/h, 200kg/h and 300kg/h(the most ordered), 350kg/h, 400kg/h, 500kg/h, or larger yield. We can also customize the potato chips production line capacity based on the customers' actual needs.
Production advise for potato chips producers
1. In the initial stage of investment in potato chip processing lines, the majority of potato chip manufacturers must do a good job of market research, including local market analysis, raw material prices, labor prices, plant site selection, power supply, equipment selection, and other aspects.
2. Especially when choosing potato chip processing equipment, it is important to choose a potato chip machine manufacturer with strong production strength, high product quality, and a good corporate reputation.
3. In the early stage of processing potato chips, manufacturers generally do not rush to mass production but should be familiar with the production process and details of potato chips. Quickly explore a set of best production methods in a period of time, so as to ensure a smoother potato chip production process, and also to ensure the quality of potato chip products.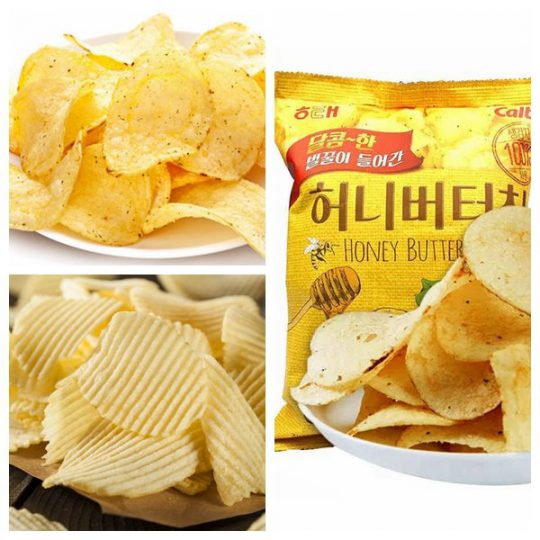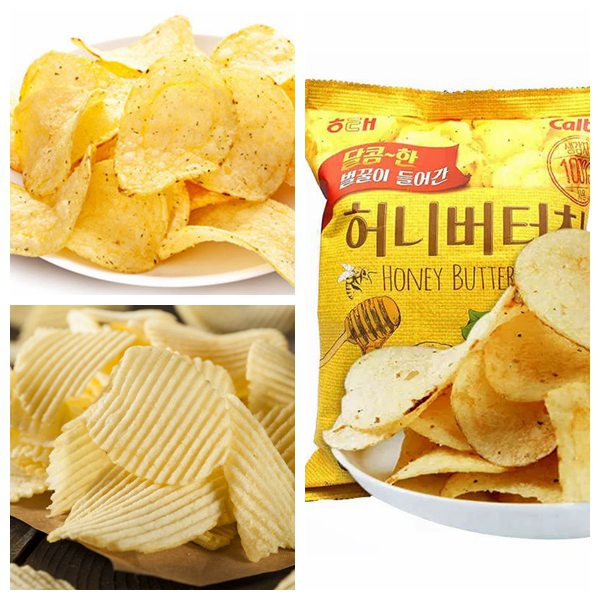 Can I make french fries with this automatic potato chips line also?
In fact, the processing technology of fried potato chips and fried french fries is basically the same. If the potato chip producer wants to use this automatic potato chip processing line to produce french fries, it also works. The manufacturer only needs to replace the potato cutting machine in the production line.
The difference between the shape of french fries and potato chips is mainly determined by the potato cutter. By replacing different cutting machines, customers can use the same production line to produce fries and chips at the same time, which can save costs and increase economic benefits.
Working video of the automatic potato chips line