The multi-functional potato cutting machine is the lastest type of vegetable cutter manufactured by Taizy. This stainless potato slicer can not only cut potatoes into wave chips, flat chips, and strips but also can cut all kinds of vegetables and fruits into cubes, chops, strips, and chips.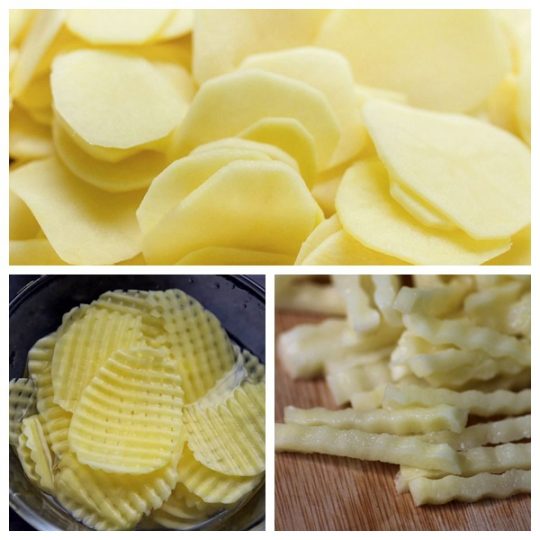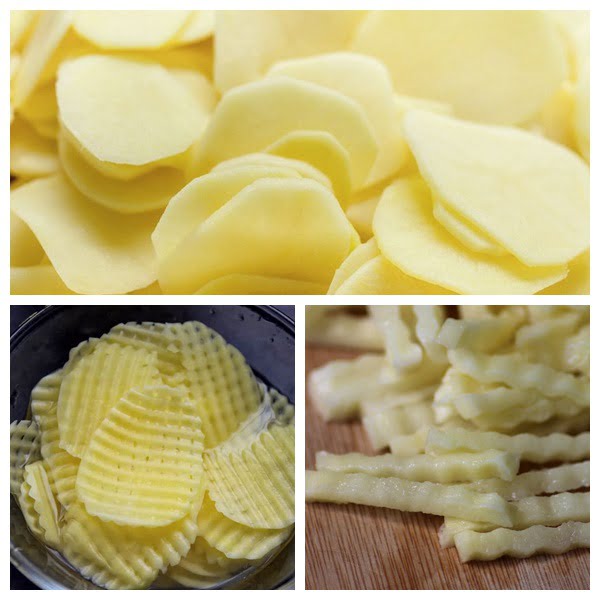 Technical parameter of the multifunctional potato cutter
| | | | | | |
| --- | --- | --- | --- | --- | --- |
| Model | Voltage | Power | Weight | Output | Dimension |
| TZ-865 | 220V | 750W | 70KG | 300-1000KG/H | 750*520*900MM |
| TZ-312 | 220/380V | 1370W | 145KG | 600-1000KG/H | 1100*600*1200MM |
Description of the potato cutting machines
The utility of this vegetable cutter is very strong, thinking that its working efficiency is very high. Its mechanism design is very compact, the main structure includes two material inlets, cutting blades, material outlets, frame, electrical control device, and electromagnetic safety protection device. The machine can quickly cut potatoes into wavy potato chips with a thickness of 2 mm and flat potato chips.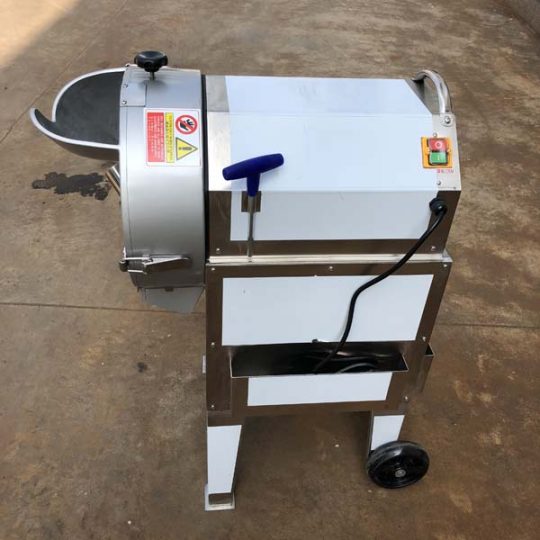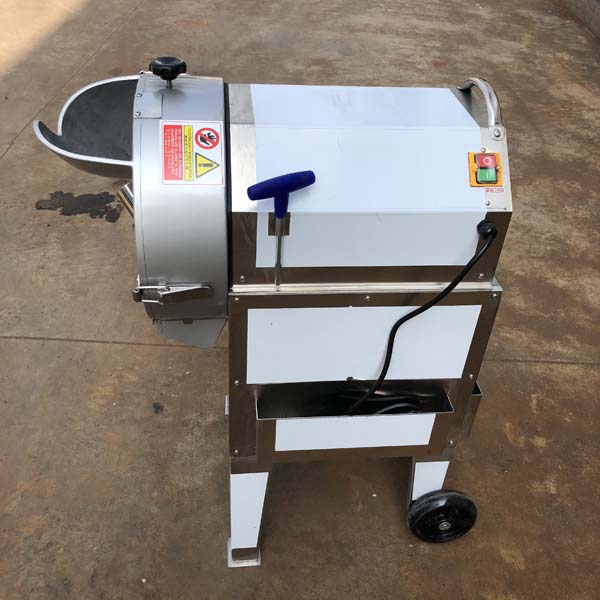 Upgraded multi-functional potato slicer machine
In order to make the potato slicer more intelligent and practical, but also to meet the production needs of more customers. We have optimized and upgraded this microtome and added another cutting system on the original basis. In this way, customers can not only use the machine to slice bulbous vegetables and fruits but also cut most leafy vegetables.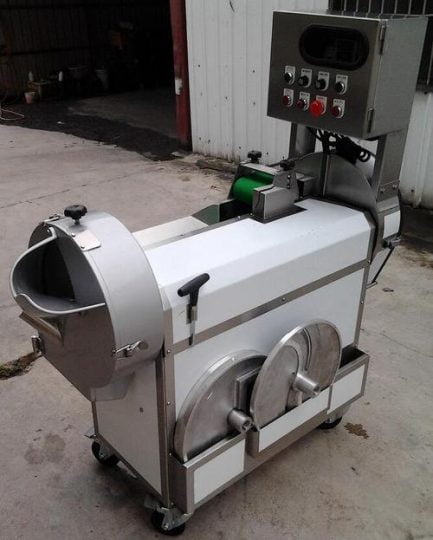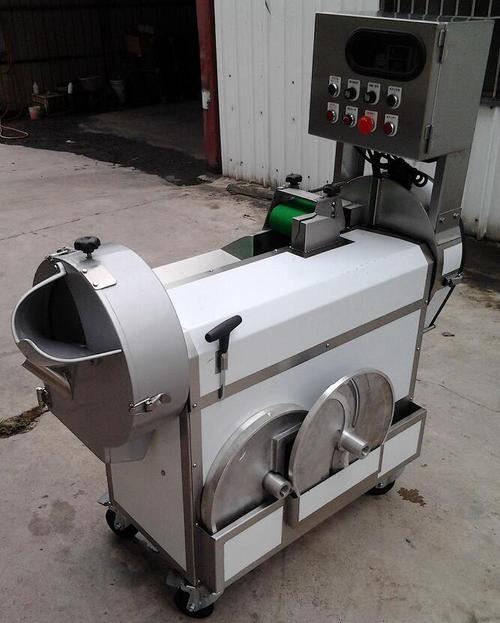 Main features of the potato cutting machine
1. This newly designed multifunctional cutting machine can replace various cutter heads. Usually, customers who deal in food processing will choose multiple sets of cutting plates when they buy our machine, which is used to make various kinds of vegetable cubes, strips, and slices. Moreover, the replacement and cleaning of the cutting plates are very simple.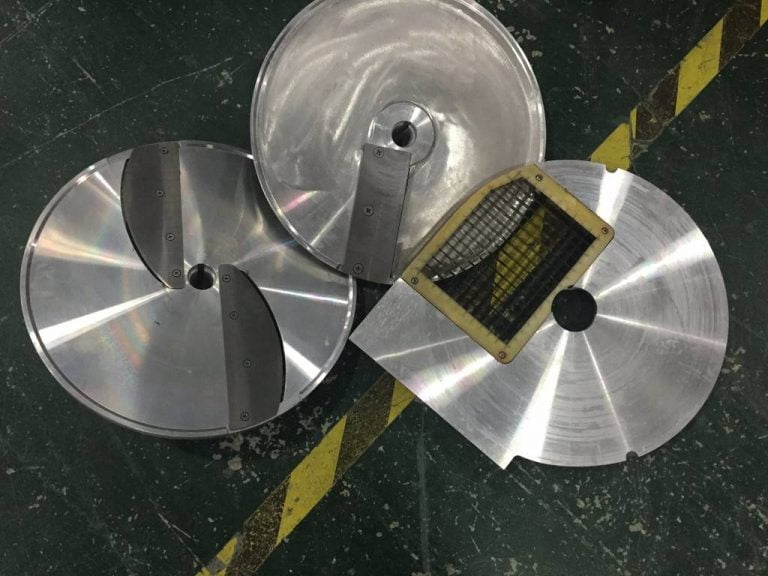 2. The machine is made of high-quality 304 stainless steel, so it has the advantages of wear resistance, corrosion resistance, and long service life. In addition, the processing efficiency of this potato slicer is very high, and it is often used in the production of various french fries and potato chips.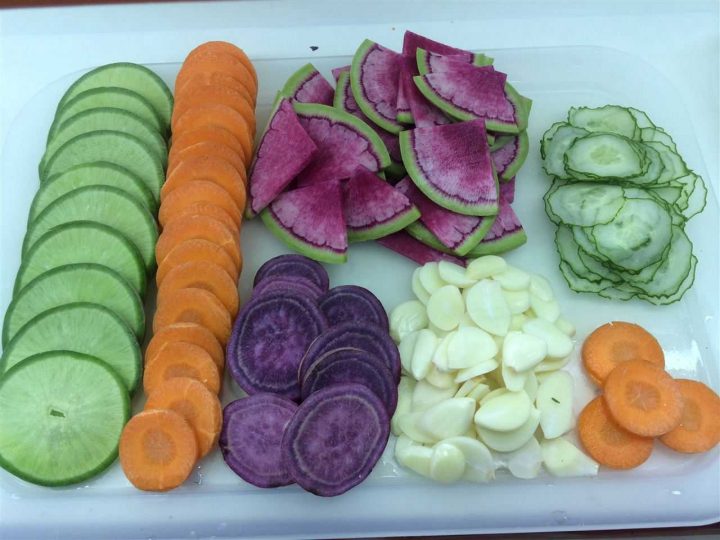 3. The slice thickness of this microtome is usually 2mm. If the customer has special needs, we can also customize the machine according to customer requirements. Vegetables and fruits cubes, strips and chips processed by the slicer have uniform thickness and uniform size.
Working video of the electric potato cutting machine